SOCIOGRAMS
HAMLET LAVASTIDA and JUAN MIGUEL POZO
Dec 2, 2023 — JAN 30, 2024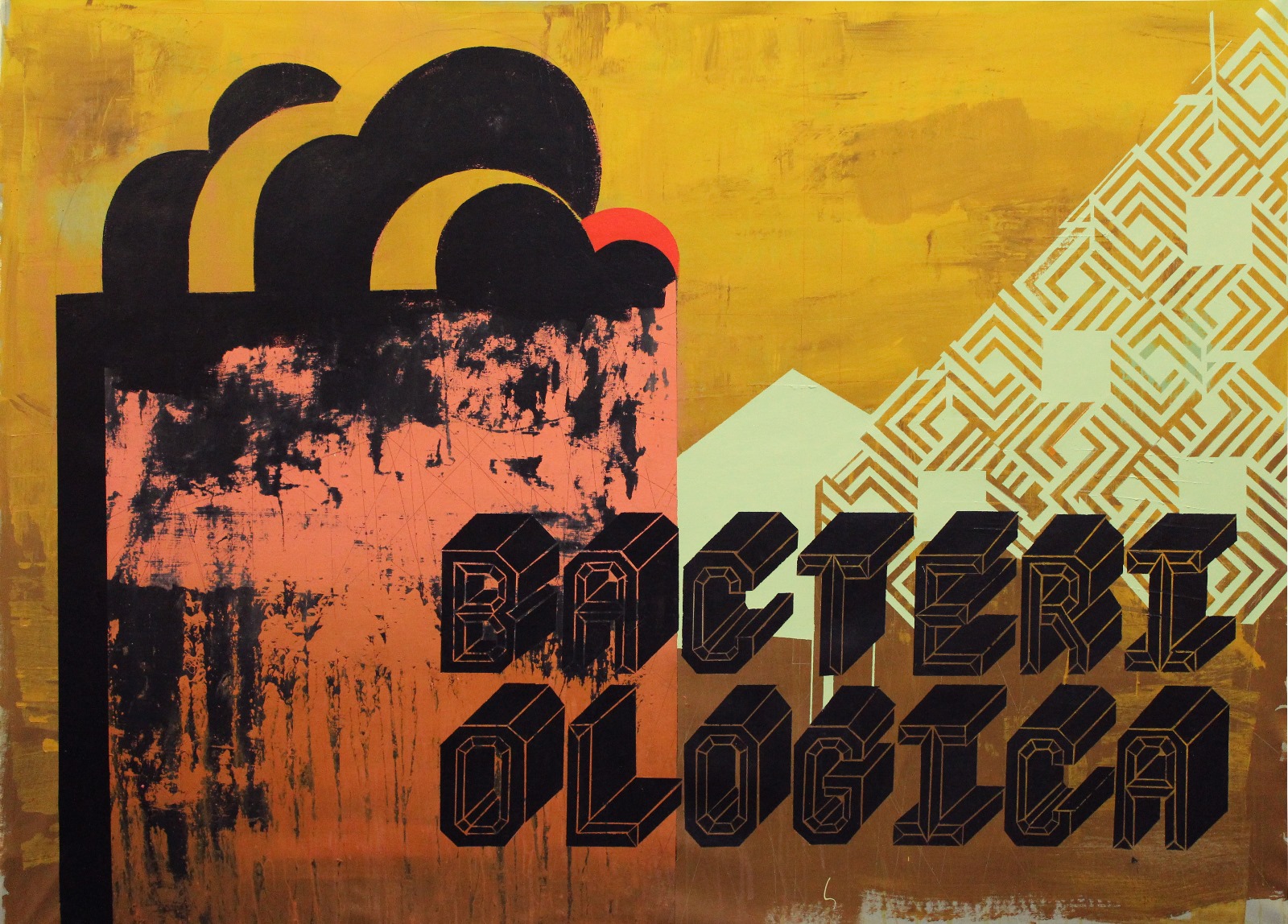 Dot Fiftyone Gallery is proud to present "Sociograms", an exhibition featuring the works of artists Hamlet Lavastida and Juan Miguel Pozo. As resident artists in Berlin, Lavastida and Pozo have meticulously crafted a body of work that delves into the realm of powerful political discourse, skillfully examining and demystifying the tools of propaganda. Addressing critical issues such as cultural policy, design, public sphere, archaeology, and historiography, "Sociograms" invites viewers to explore the intricate layers of societal narratives.

Sociograms are structures and graphic representations that, from a presumed scientific perspective, seek to diagnose and provide statistics on various specific social groups of interest. The use of these structures is widely prevalent in societies with a political and policing character, such as the case of the defunct German Democratic Republic or Cuban society itself, from 1959 to the present. Security and intelligence apparatuses have employed this methodology to graph and establish disciplinary, administrative, and containment strategies for those groups perceived as dissenting or apathetic to their management.

The striking aspect of these methodologies is their complete inaccuracy and hypothetical nature in their scientific approach to social realities. In any case, they turn out to be perceptual representations of estimates of what political bureaucracy instructs or desires, rather than reflecting actual realities. Frequently, sociograms are tools of appreciation that sustain distorted criteria. In summary, they are eminently abstract representations situated outside any scientific tangibility; a political geometry game based on previously oriented statistics that ultimately influences as a form of social falsification.

"Sociograms," as an exhibition of visual arts, aims to establish a conversation between two artistic practices that have been influenced by these pseudo-scientific mechanisms of representing society. It is an exercise in representations of that which has been repealed in past societies but still exists in present-day societies.


About Hamlet Lavastida:
Hamlet Lavastida, born in Havana, Cuba in 1983, stands as a prominent figure among the influential Latin American artists of the younger generation. A catalyst for change and a fervent advocate for free expression, Lavastida played a pivotal role in spearheading the 27-N democracy movement, a collective of independent artists and writers in Cuba. In 2021, this movement ignited the largest mass protests in Cuban cultural history, challenging the rhetoric and propaganda employed by the government.

As a key member of the 27N movement, Lavastida, along with fellow intellectuals, fearlessly confronts the Cuban government's suppression of political activism and the curtailment of freedom of expression. In the face of relentless targeting by the state, he remains steadfast in his commitment to challenging the Díaz-Canel government.

Following a residency in Berlin in September 2021, Lavastida faced adversity upon his return to Havana, leading to his arrest and three months of imprisonment. Subjected to intense interrogations, he experienced weeks of harrowing conditions before being expatriated and deported to the European Union. Since January 2022, he has lived and works in forced exile in Berlin.

Despite these challenges, Lavastida's artistic journey perseveres. Graduating from the Superior Institute of Art in Havana in 2009, he has honed his craft, focusing on integrating art into the realms of history, ideology, and collective memory. Renowned for his intricate paper cutouts created with precision X Acto knives, his work has received international acclaim and has been exhibited in major cities, including Tokyo, Rio de Janeiro, Chicago, Miami, Mexico, and New York.

Lavastida's artistic endeavors extend beyond borders, marked by his participation in numerous artist residencies in Cuba, Poland, and Canada. Notably, he served as an artist-in-residence at the Künstlerhaus Bethanien in Berlin, where, in April 2021, he presented the thought-provoking project "Cultura Profiláctica" (Prophylactic Culture). In a powerful testament to his resilience and artistic prowess, he participated in "Documenta Fifteen in Kassel" at the end of June 2022, contributing to the Instar project at the invitation of the esteemed artist collective "Ruangrupa."

About Juan Miguel Pozo:
Juan Miguel Pozo Cruz was born in 1967 in Holguin, Cuba. While studying art at the University of Havana, his talent caught the eye of a German journalist in 1994, drawing the support of artists such as Konrad Klapheck. Advocating for Pozo's scholarship at the Art Academy Düsseldorf in Germany, these artists facilitated his emigration to Germany, where he has resided since 2003.

Pozo's work is characterized by the incorporation of elements from urban environments and political propaganda, which he reinterprets and recycles through appropriation, a style some critics have termed neo-pop. His art primarily explores the concept of forgotten memory, capturing images from past experiences that were once part of someone's life. Additionally, he delves into the theme of urban reality, with Havana, Madrid, and Berlin serving as the primary settings for his works.

Addressing metropolitan expansion and industrial culture, he follows neo-pop trends while imitating the collage tradition.

Stylistically, Pozo engages with visual processes of political propaganda, studying totalitarian graphics as manipulative propaganda and updating them through contemporary iconography. Children frequently appear in his work, symbolizing their often-manipulated role under certain regimes.
His artistic style is a fusion of the New Leipzig School, Berlin's aesthetic, and his Cuban roots. This blending of languages and layers of memory directly correlates with his pictorial style, where background and figure coexist on the same plane with equal significance. In his mural interventions, he paints them as if wallpapered or draws with a pencil on them before hanging framed drawings or curtains that partially reveal the underlying artwork.

Juan Pozo's artworks grace prestigious international collections, including those of Ella Fontanals Cisneros, Pérez Art Museum Miami (PAMM), Jorge Perez Collection (El Espacio 23), Falckenberg, Ludwig, Nachmann, Sean Penn, and many more.

Presently, Juan Miguel Pozo is participating in the collective exhibition "Dix und die Gegenwart" alongside notable artists such as Marina Abramović, Georg Baselitz, Lucien Freud, Nan Goldin, Anselm Kiefer, Paul McCarthy, Catherine Opie, Cindy Sherman, and Kara Walker. Dedicated to Otto Dix (1891–1969) and his impact on contemporary art, the exhibition at the Deichtorhallen Hall for Contemporary Art in Hamburg is open until February 25, 2024.

"Sociograms" is a thought-provoking experience that challenges perceptions and encourages a deeper understanding of the interconnectedness between art, politics, and culture.