JUAN JOSÉ CAMBRE
FIESTA

Curated by Verónica Flom
.
Sep 25 | Nov 24, 2019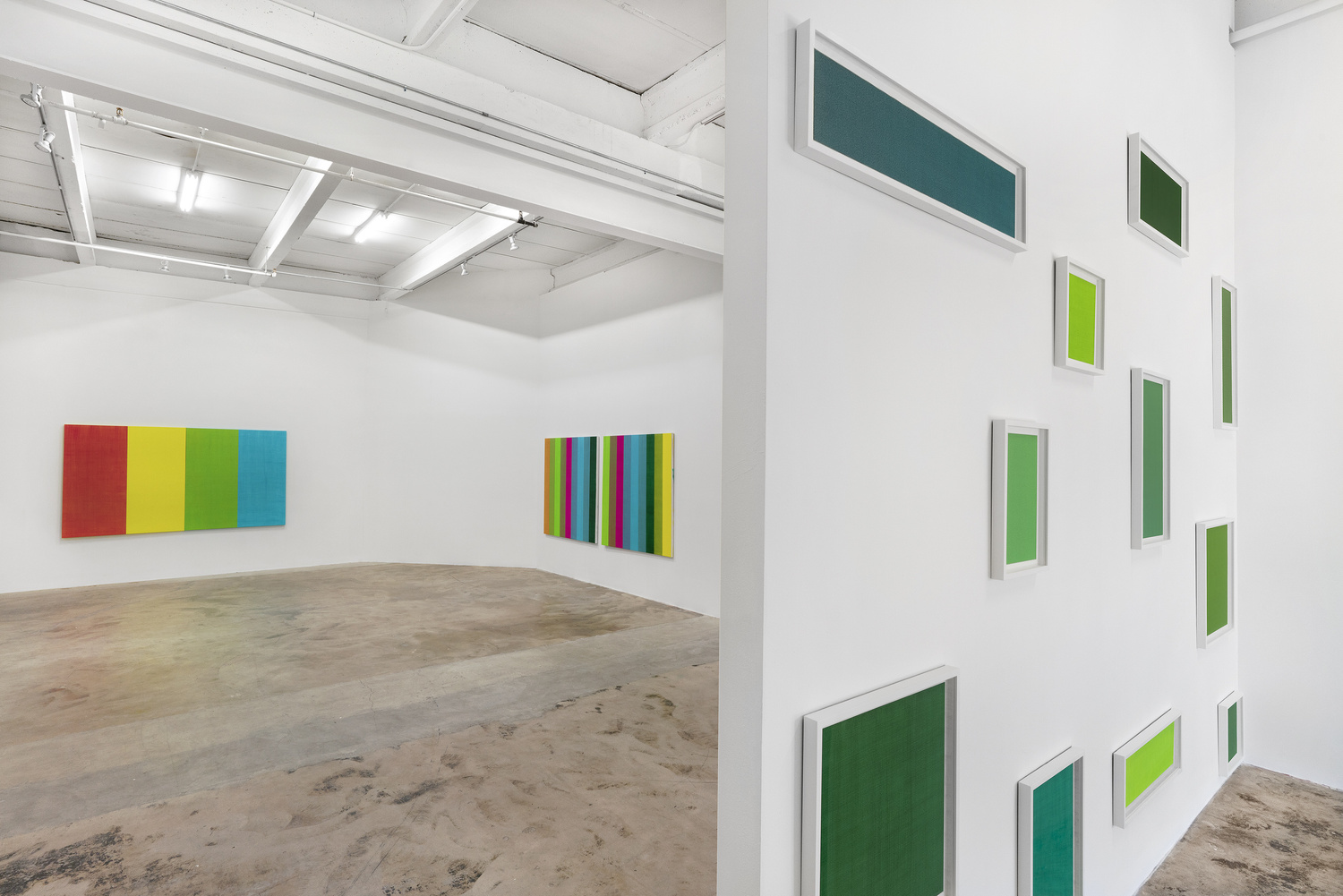 Dot Fiftyone presents Fiesta, the first solo exhibition in Miami by artist Juan José Cambre. Curated by Verónica Flom, this exhibition consists of a series of recent paintings, continuing with his interest in the exploration of color and geometry. The show will be open to the public from September 25 to November 24, 2019.

Colors propose a celebration due to their hues within a meticulous work of composition. The title of the show refers to a specific concept: both art and celebration invite you to stop and enter a time of unadulterated present. It is the creation of a parallel space that sways the senses into perceiving subtle overlaps of color, vibrations, repetitions, and differences. The choice of vibrant and overflowing colors coexists with the rationality in the composition, in which the artist sometimes uses the golden ratio. His pieces have been executed starting from planes that overlap and generate vertical stripes of new hues. The different matrices are presented as chromatic tests, and it is from these nuances that the different pieces are produced.

After going through several phases in his paintings: an expressionist period during the 1980s, followed by a series of vessels for more than a decade and, later, by paintings of lights and shadows between trees starting in 2000, Juan José Cambre is now concentrating on his never-ending interest in color, by means of his choice of a simple and elegant geometric design.

Juan José Cambre (b. 1948, Argentina) has been one of the most important artists in Argentina's art scene for the last forty years. Among his most notable solo exhibitions are the following: Mano de obra, Colección Amalia Lacroze de Fortabat, 2017; Desde el paisaje, Museo Caraffa, Córdoba, and Museo Castagnino-MACRO, Rosario, 2014; Cromática, MACBA, 2013; and Novum Ovum, Universidad Torcuato Di Tella, 2012. His work has been exhibited internationally in Milan, San José de Costa Rica, and New York. Cambre's first major retrospective was held at the Centro Cultural Recoleta in 2008, following the presentation of a book about his artistic career to date. In 2016, he was included among the artists selected for Phaidon's book, Vitamin P3: New Perspectives in Painting. His works can be found in numerous museums as well as in private collections. He lives and works in Buenos Aires, Argentina.