GRACIELA HASPER
PROXIMITIES
Curator: Verónica Flom
Sep 25 | Nov 28, 2018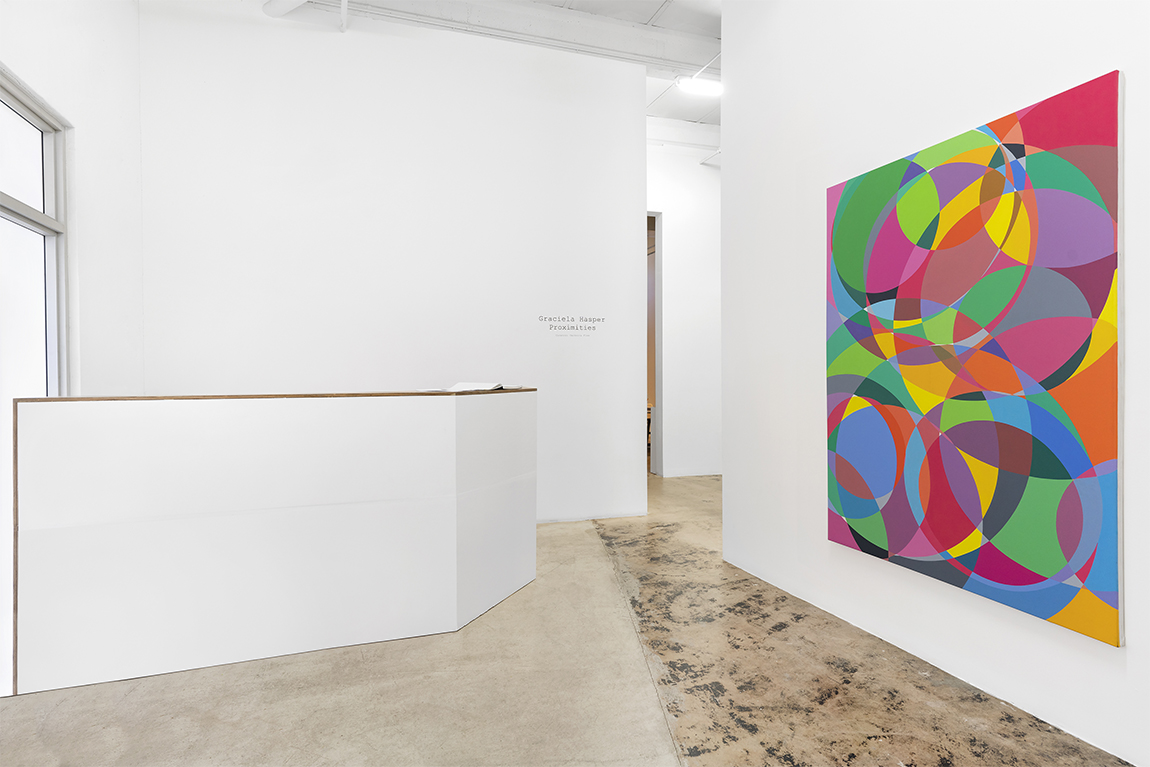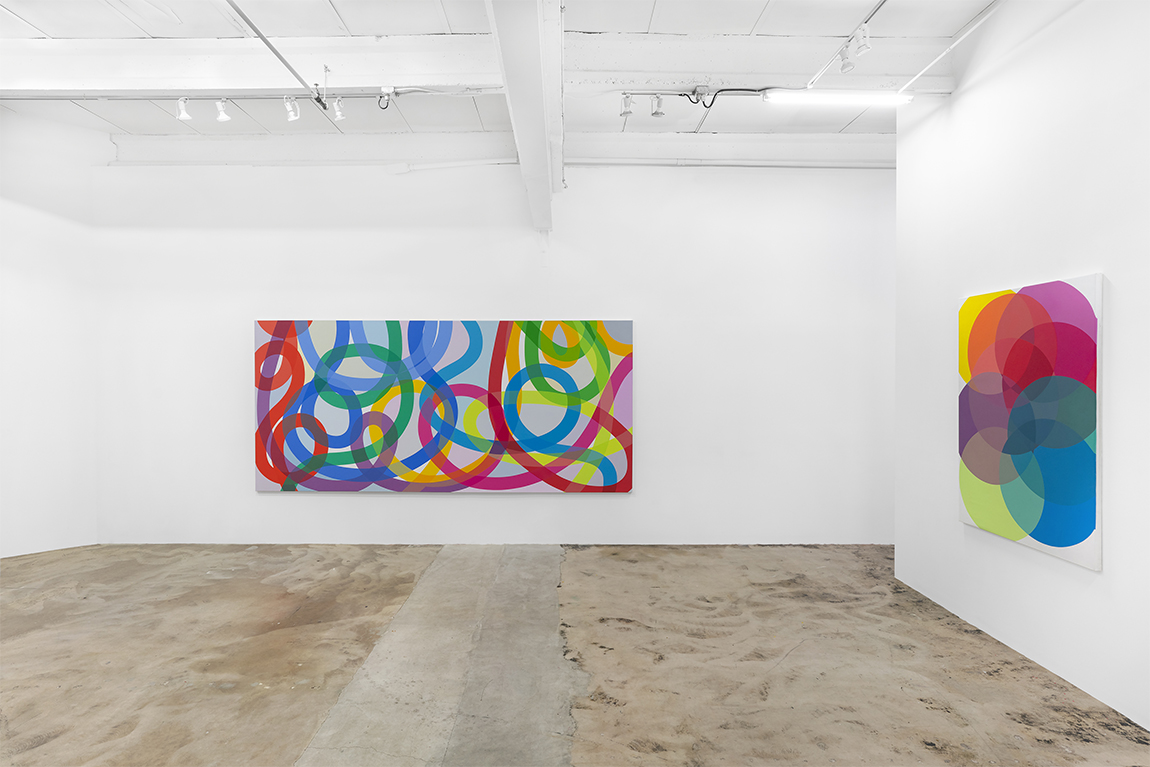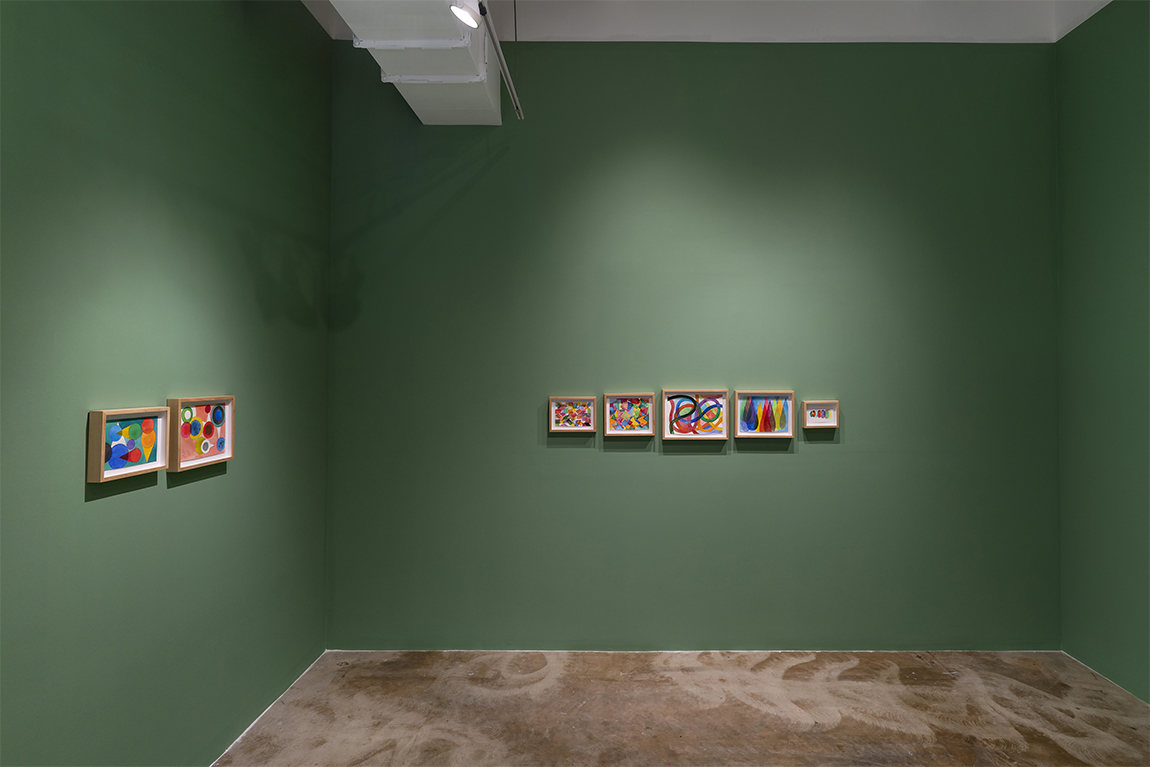 Dot Fiftyone Gallery is pleased to present Proximities, the first exhibition of Argentine artist Graciela Hasper in Miami, on view from September 25 to November 25, 2018. The show will include a new body of paintings and watercolors works that demonstrate her continued research on abstraction and geometry, subjects on which she has been working since the nineties.

For this exhibition, each of Graciela Hasper's works has its particular rules: over layered rectangles, curves, circles and squares establish their own system and become a platform for the celebration of color. So pure as such found in a children's marker box, a palette of bright and shiny colors coexist harmonically within the same space. As curator Verónica Flom explains: "The paintings have the double quality of being both overpowering and subtle, like the wave of the sea that shapes the rock. The watercolors, on the other hand, are more intimate, and it is perhaps that intimacy that allows Hasper a greater degree of freedom. If in the paintings the contours seem perfect to us, almost digital, in the watercolors they become watery and even fragile."

Graciela Hasper (b. 1966, Buenos Aires) was the subject of the survey exhibition Gramática del color, curated by Victoria Noorthoorn at the Museo de Arte Moderno de Buenos Aires (2013). Her most recent works have expanded to a larger scale, such as the site-specific pieces, Nudo de Autopista(2013), Notas de Luz(2016), both in Buenos Aires, and the mural for the Faena Forum, in Miami Beach (2016). She had solo shows at Sicardi Gallery, Houston; Ruth Benzacar, Buenos Aires; and Annina Nosei Gallery, New York. Her works have been featured in prominent group exhibitions at Maison Rouge, Paris; The Blanton Museum, Austin; and Americas Society, New York, among others. Hasper's works are represented in several major collections including The Museum Fine Arts Houston; Fundación Patricia Phelps de Cisneros; The Diane and Bruce Halle Foundation; MALBA, Buenos Aires; Museo de Bellas Artes, Buenos Aires; Museo Arte Contemporáneo de Buenos Aires; Museo de Arte Contemporáneo de Madrid, Spain; Jorge Pérez Collection; Alan Faena Collection; Carlos and Rosa de la Cruz Collection; Deutsche Bank Collection; and César Gaviria Collection.

Verónica Flom received an M.A. in Museum Studies at New York University. She worked as Exhibitions and Public Programs Coordinator of Visual Arts at Americas Society, New York, and previously at the Art Department of Universidad Torcuato Di Tella, Buenos Aires. She co-authored the publication David Wojnarowicz and Luis Frangella in Argentina(2017) with Ian Erickson-Kery.

On Monday, September 24 at 7 p.m., Faena Forum hosted a talk with artist Graciela Hasper, Zoe Luckov (Director of Exhibitions, Faena Art), Patricia Garcia-Velez Hanna (Art Director, Related Group) and Verónica Flom (Curator, Dot Fiftyone Gallery).