STEP OUT OF LINE
Irene Grau, Carlos Maciá, Gustavo Blanco Uribe and Bruno Dubner

Curator: Gregorio Cámara


June 17 — August 31, 2023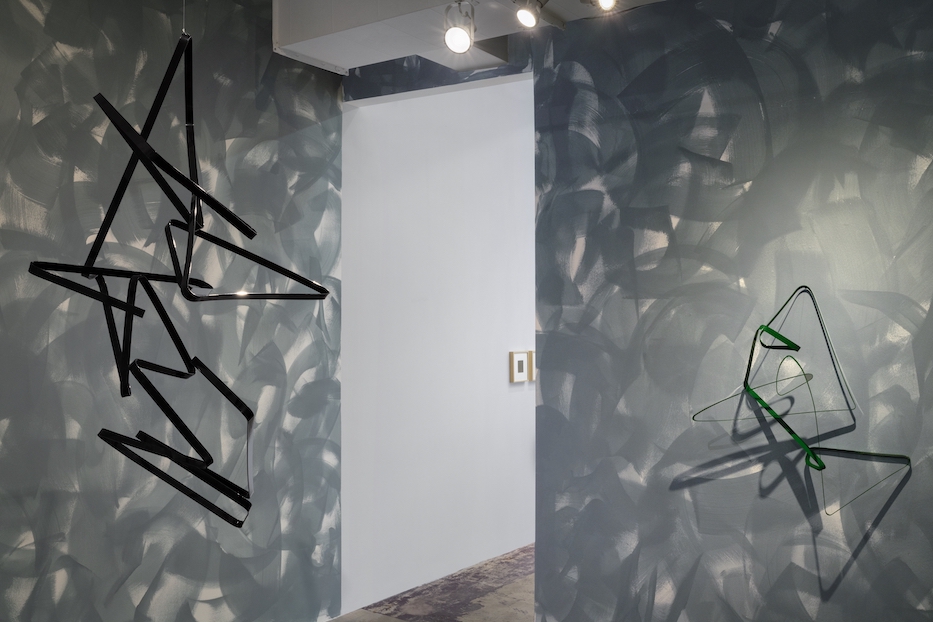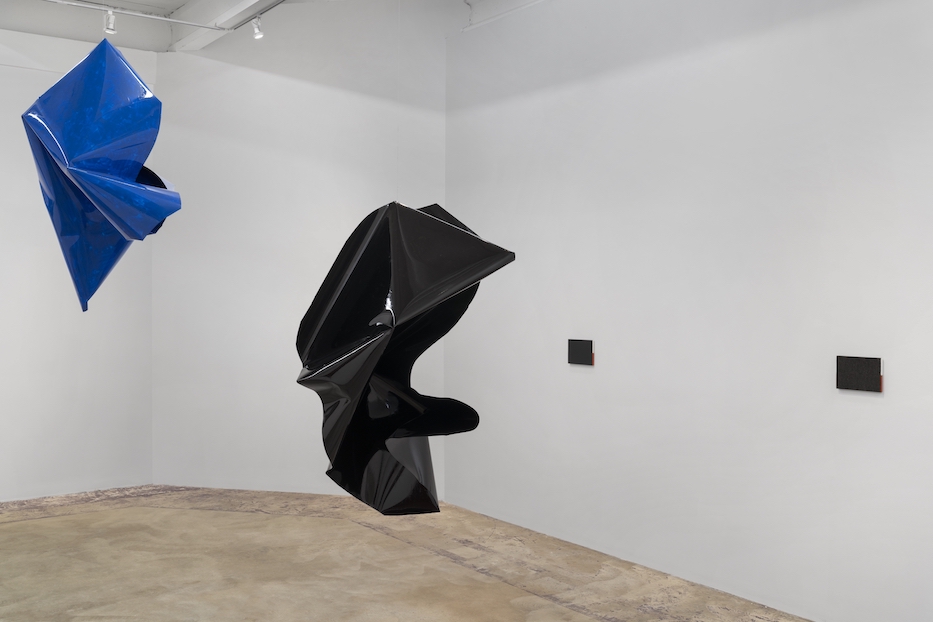 Dot Fiftyone Gallery is proud to present "Step out of line," a group exhibition curated by Gregorio Cámara. Featuring the works of Spanish artists Irene Grau, Carlos Maciá, and Gustavo Blanco-Uribe, along with photographer Bruno Dubner, this exhibition aims to ignite discussions about social tensions and conflicts prevalent today. "Step out of line" challenges visitors to critically reflect on the current context of self-censorship and the extremism of political correctness.
The participating artists share a common approach of challenging traditional criteria of form, placing conceptual discourse at the forefront. By intertwining form and concept, they strive to represent a position free from the moral constraints of censorship. Through their innovative practices, they navigate the complexities of addressing themes freely, employing subterfuge to step out of line. The exhibition's title encompasses the loss of constrains associated with formalism and the rebellious mindset required to challenge censorship.
Dubner and Maciá incorporate light, architecture and the artist's body as vessels for such memory, infusing materials with its essence through their interaction. In contrast, within Blanco-Uribe and Grau's artworks, the memory of materials subtly reveals references to architectural spaces and territorial landscapes, respectively. These layers of interpretation transcend mere formal analysis, placing these four creators in an intersection where form and discourse mutually nourish one another.
Renowned Nigerian writer Chimamanda Ngozi Adichie recently highlighted the crisis of political correctness, stating, "We have lost creativity, ideas, stories, opportunities to learn and grow as people. If we are not able to tell each other the truth, literature is finished. Discussions have ceased to be an exchange of ideas; there is no desire to understand the other, and we can no longer debate or make unintentional mistakes. We live behind an iron curtain that we have built ourselves through rules and silence, and the only way to create the world we want is to start with the world as it is."
About the Artists:
Carlos Maciá born in 1977 in Lugo, Spain, based in Madrid. He holds a degree in Fine Arts from the Polytechnic University of Valencia and the Complutense University of Madrid. Since 1998, his artwork has been widely exhibited, including notable solo exhibitions such as "El Otro" at the Marso Foundation in Mexico City, Mexico (2019), "A necesidade da cor" at the Luis Seoane Foundation in A Coruña (2017), and "Brea Flúor" at the Luis Adelantado Gallery in Valencia (2016). Maciá has also participated in group exhibitions, including "Pintura. Renovación permanente" at the Museo Patio Herreriano in Valladolid (2021), "La cuestión es ir tirando" at CCEMx in Mexico City, Mexico (2020), and "Insistir en lo mismo. Volver sobre una presencia sugerida" at EACC in Castellon de la Plana (2019).
Throughout his career, Maciá has received recognition for his work, including honorable mentions at Generación 2007 from Caja Madrid Bank and the Spanish newspaper ABC in 2006. He has been the recipient of art grants, such as the CAM 2008 grant for his work in Japan and the Union Fenosa 2005 grant in New York, USA. Maciá's works can be found in the collections of various institutions, including CAAM - Atlantic Center of Modern Art in Las Palmas de Gran Canaria, CGAC - Galicia Contemporary Art Center in Santiago de Compostela, and several banks and foundations. He has also been supported by public agencies in Spain and abroad, such as AC/E - Acción Cultural Española and the Ministry of Culture.
Bruno Dubner is a photographer born in Buenos Aires in 1978. He studied philosophy with Luis Jalfen and photography at the Centro Cultural Recoleta, under Adrián Rocha Novoa, and at the Escuela de Fotografía Creativa. He has participated in workshops with Juan Travnik, the "Solocolor" seminar with Karina Peisajovich, and the Mentorship Program at the Centro Cultural Ricardo Rojas. In 2005, he received the First Acquisition Prize at the Salón Nacional de Artes Visuales, followed by an honorable mention in the Platt Prize in 2006. In 2009, he participated in the ArteBa-Petrobras Prize with the artwork "Locutores Profesionales Leen El Capital de Karl Marx" (in co-authorship with R. Moreno).
Dubner's work has been exhibited both individually and collectively at various venues, including the Fotogalería del C.C. Ricardo Rojas (2006), Fotogalería del Teatro San Martín (2008), VVVGallery (2007 and 2009), C.C. Recoleta (2001), and Palais de Glace (2007 and 2008), among others. His approach to photography involves the interaction between the photographer's body and the non-formal aspects of space. He explores the concrete nature of the body, preceding its ability to decode the symbolic, which stands in contrast to the abstract body shaped by virtual connectivity technologies. Bruno neither opposes digital photography nor nostalgically clings to analog photography; instead, he embraces the bodily aspects of photography as a questioning gesture. In a time when the body of things tends to evaporate due to recent technological changes and new social dynamics, he emphasizes the corporeal essence of photography.
Gustavo Blanco-Uribe born in 1972, is a Venezuelan artist currently based in Madrid. With a multidisciplinary career in decoration, fashion, and fine arts, he has cultivated his skills through studies in fine arts, illustration, and decorative arts at institutions such as Altos de Chavón School of Design, Parsons School of Design, and New York University. Blanco-Uribe began his artistic journey in New York City, where he painted for decoration projects and window displays for luxury brands and worked as a designer for large-scale benefit events. For the past 12 years, he has operated his studio in Madrid, fully dedicated to visual arts.
Blanco-Uribe's work centers around the exploration of our environment and the coexistence of society and nature. He expresses these ideas through photography in a graphic and direct manner, as well as through painting in a more abstract and intimate approach. Throughout his career, he has received various awards and international recognition, including the Artistic Creativity of the Year award at the 4th Edition Art Suzhou and the Lorenzo IL Magnifico award at the 7th Edition of the Florence Biennale, Biennale Internazionale dell'Arte Contemporanea, among others. His work has been showcased in numerous exhibitions and collaborations in cities such as Madrid, Italy, Budapest, New York, Miami, Caracas, Shanghai, and Mumbai, among others.
Irene Grau born in 1986 in Valencia, Spain based in Santiago de Compostela. She holds a PhD in Fine Arts from the Universitat Politècnica of Valencia and has been recognized with national and international awards, including Apertura Madrid 2022, Generaciones 2018, and the 2018 Foreign Scholarship awarded by A Coruña Museum of Contemporary Art. She has also been selected for the Premio de Arte Emergente Cervezas Alhambra 2023. Her work has been exhibited in institutions and galleries worldwide, such as the Madison Museum of Contemporary Art (MMoCA) in Madison, US; Abroms-Engel Institute for the Visual Arts (AEIVA) in Birmingham, US; APPLETON in Lisbon, PT; Projeto Fidalga in São Paulo, BR; and Galerie Heike Strelow in Frankfurt, DE, among others. Her work can be found in prestigious collections including the Madison Museum of Contemporary Art, CA2M Museum, and Cerezales Foundation Antonino y Cinia (FCAYC), among others.
Irene Grau's artistic practice revolves around the intersection of painting and landscape. Her work explores the possibilities of monochrome painting and its relationship to landscape, both as a genre and a framework. Through rigorous research and experimentation, Grau combines elements of radical monochrome painting, mural painting, performative processes, and landscape art. Her work often develops in series, resulting from site-specific research in nature and subsequent experimentation with materials and techniques in her studio. The final artworks are transformed in the exhibition space to create a dialogue with the specific context. Grau's approach can be described as that of a conceptual pleinairist, emphasizing the process and intervention in her exploration of painting. Her work invites viewers to engage with her artistic questioning and concerns through the documentation of her experiences and interventions in the landscape.
About the curator:
Gregorio Cámara is a Madrid-based curator with a background in business administration from from Carlos III University of Madrid and a master's degree in contemporary art from the Sotheby's Institute of Art in New York, where he graduated with honors in 2010.
Cámara's curatorial career began in New York, where he worked for the New Art Dealers Alliance and Simon Preston Gallery between 2010 and 2011. In 2012, he took on the role of director of the VIP MFA fair at VIP Art Fair, an innovative online event showcasing the work of recently graduated artists. He later served as the director of JustMAD contemporary art fair in Madrid from 2015 to 2017 and as the artistic director of Art Chicó in Bogotá in the same year. Since 2018, Cámara has held the position of co-artistic director at Max Estrella Gallery in Madrid, where he has curated notable group exhibitions such as "La Magdalena de Proust" and "El día que el universo cambió." Additionally, Cámara has curated exhibitions internationally, including one featuring artists Carlos Maciá and Nico Munuera at Marso Foundation in Mexico City. He also contributes regularly to ARS Magazine, writing about the contemporary art market, and is involved in teaching, serving as part of the faculty for the Cultural Management Master's program at Carlos III University of Madrid and collaborating with the humanities program at the Instituto de Empresa Business School.
"Step out of line" invites viewers to immerse themselves in the artists' thought-provoking creations and engage in meaningful conversations about the limitations of self-expression and the need for open dialogue in contemporary society.